The Legal BETaco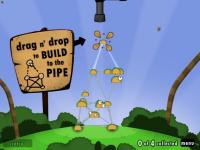 Authors:
MOM4Evr
,
Tacomann12
,
tacomann13
Total downloads: 1,094
Latest version: 2.0
Release date: 12/01/2009 - 05:21
This is a fixed version of Tacomann12's BETATaco mod, a replacement for the common balls, which got taken off this site. Tacomann12 did most of the work, I just tweaked it a bit. The tacos now have 2 strands and cannot be detatched.
It is also in goomod 1.1 format.
Great work, Tacomann12! I love it!

There is 1 current download.