Metal Balls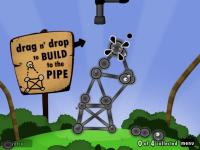 Author:
inwog
Total downloads: 3,898
Latest version: 1.3
Release date: 12/26/2010 - 21:26
This is inwog's second mod addin, Metal Balls. This one Changes the Appearance of common, common_albino, balloon, GooProduct, water, Ivy, Fuse, Pokey, Bit and Pilot into Metal Style came from The Metal Sandbox.
To see The Metal Sandbox, click here.
Version 1.3 is out
common_black changed.