World of Goo: After the Corporation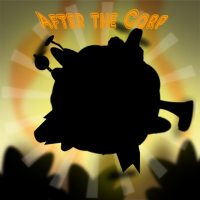 Author:
Adrian122
Total downloads: 285
Latest version: 2.2
Release date: 01/16/2019 - 13:15
Hello!
Im proud to present a 5-Chapter Mod: WoG After the Corp!
This is my first addin that i uploaded to this site, i hope you enjoy it

Currently, one chapter is done.
Special thanks to:
Toxic Goo, gooey goo
Version 1.0
-New Chapter 1!
-23 New levels!
-4 New Gooballs!
Version 2.0
-New Chapter 2!
-23 New Levels!
-7 New Gooballs!
Newest patch (Ch1 1.4,Ch2 2.2)
-Fixed some bugs
-Fixed MWV disappearing icons
-Fixed crashing levels like The Wide Gap
-Changed some sped up tracks in Ch1
-Fixed some bugs in bonus levels
-Added goo cards to chapter maps!
There are 18 screenshots.
There are 2 current downloads.