World of Goo: After the Corporation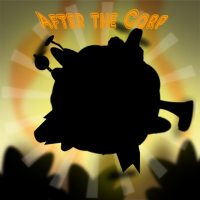 Author:
Adrian122
Total downloads: 1,706
Latest version: 3.0
Release date: 06/08/2019 - 10:36
Hello!
Im proud to present a 5-Chapter Mod: WoG After the Corp!
This is my first addin that i uploaded to this site, i hope you enjoy it

Currently, three chapter are done.
(All 3 parts need to be installed in order for the mod to work. Don't click the "Install Now with GooTool" button, instead click the "Downloads" tab below and install all 3 parts from there)
Version 1.0
-New Chapter 1!
-23 New levels!
-4 New Gooballs!
Version 2.0
-New Chapter 2!
-23 New Levels!
-7 New Gooballs!
Version 3.0
-New Chapter 3!
-23 New Levels!
-14 New Gooballs!
Newest patch (Ch1 - 1.8, Ch2 - 2.5, Ch3 - 3)
-Retextured pipes (You need to update ch1, 2 and 3)
-Added some more scenery to Ch3 map
-Fixed some levels in Ch2
Other Info
Custom Tracks are made by me or by Fedor (You can listen to them on my channel): https://
Bonus levels (With yellow buttons) are made either by me or other people:
Chapter 1:
The Flowers - Adrian122
The Bog - gooey goo
The Cloudy Hill - Toxic Goo
Chapter 2:
The Hollow - Adrian122
The Impale Climber - Fedor Ilyukhin
The Desolate Wind - Toxic Goo
Chapter 3:
The Glacial Travel - Toxic Goo
The Slippery Ice - Jim2102
The Snow Storm - Ravon X
Special thanks to:
Toxic Goo, gooey goo, Fedor Ilyukhin, Ravon X, Jim2102
There are 13 screenshots.
There are 3 current downloads.