World of Goo: After the Corporation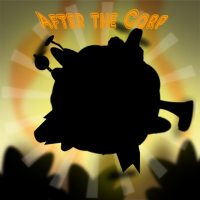 Author:
Adrian122
Total downloads: 588
Latest version: 1.7
Release date: 03/10/2019 - 09:57
Hello!
Im proud to present a 5-Chapter Mod: WoG After the Corp!
This is my first addin that i uploaded to this site, i hope you enjoy it

Currently, two chapter are done.
Special thanks to:
Toxic Goo, gooey goo, Fedor Ilyukhin (For making some custom music)
Version 1.0
-New Chapter 1!
-23 New levels!
-4 New Gooballs!
Version 2.0
-New Chapter 2!
-23 New Levels!
-7 New Gooballs!
Newest patch (Ch1 1.7, Ch2 2.3)
-Added goo cards to chapter maps!
-Fixed crashing level (The Hangman)
-Changed and fixed texts, signs, spelling mistakes, ect... (v1.5)
-Fixed crashing level (The Thistle Gap)
-Customized level loading screens
-Made level "The Impale Climber" easier
-Ultimate crash fix for ch 1 (v 1.6.5)
-Fixed some small bugs and customised Tank cutscene (v1.7)
Other Info
Custom Tracks are made by me or by Fedor (You can listen to them on my channel): https://
Bonus levels (With yellow buttons) are made either by me or other people:
Chapter 1:
The Flowers - Adrian122
The Bog - gooey goo
The Cloudy Hill - Toxic Goo
Chapter 2:
The Hollow - Adrian122
The Impale Climber - Fedor Ilyukhin
The Desolate Wind - Toxic Goo
There are 18 screenshots.
There are 2 current downloads.