Color Wonderland: Entre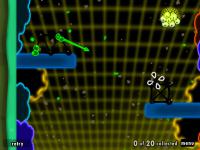 Author:
My Gom
Total downloads: 690
Latest version: 0.3
Release date: 09/08/2014 - 02:45
A WONDERLAND FULL OF COLORS!
The original level had a so big map, but then I found it takes too much time to finish the level, so I cut it into four parts. And this is the first part, easy to pass.
There is 1 current download.