Computer Hazard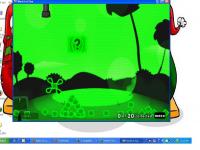 Author:
Nalar
Total downloads: 1,331
Latest version: 0.3
Release date: 08/30/2010 - 01:44
What is it?
The sign is taller so it is easier to click without picking up a gooball first. Also, geometry has been removed from the walls so the walls will now detach.
There is 1 current download.