Spikes in the way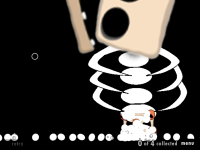 Author:
Wikigoo-4evr
Total downloads: 669
Latest version: 0.1
Release date: 07/22/2011 - 03:20
Yes I know... It's some king really similar with level "Broken bones" but here is different method. At first you need to explode that head to get bones and get to my costume pipe. I called it for ugly pipe. If anybody wants to use it... I alow you because it will be better if you are using ugly pipe for costume levels not the original beauty if you want to uglies will go in! In this level all 4 uglies are required. There is no OCD but anyway it's fun

. This is my "19" level. Just think it out! I put the level's broken bone picture because I'm lazy and levels are really similar by looking at them from some places (There is no secrets in this level).
There is 1 current download.