Virtual Cliff hanger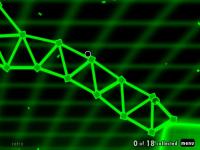 Authors:
Snapper576
,
Mygod
Total downloads: 997
Latest version: 0.2
Release date: 10/02/2012 - 03:40
Help the virtual gooballs get to the virtual pipe and keep that pokey goo away from the virtual sign painter!
This is my third level second uploaded please post a comment if there are any bugs and also please tell me what you think.
this level will appear in chapter 4 thanks to mygod.
EDIT: First map to 100!!!!!! YAY
There is 1 current download.