Albino Pokey's Map Contest 1 Entry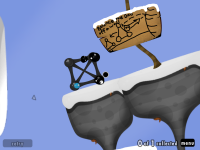 Author:
Albino Pokey
Total downloads: 1,557
Latest version: 1.0
Release date: 07/24/2011 - 04:01
My entry for the mapping contest. It involves using Launch Goo and Trampolines together. Enjoy!
Note to moderators: I'm not sure how you submit a map for the contest. I'll be gone when the deadline comes, so I'm submitting it now.

LCC1
There is 1 current download.