Escape from Prison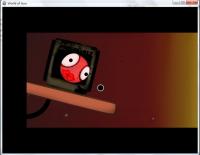 Author:
Mygod
Total downloads: 189
Latest version: 0.1
Release date: 09/15/2012 - 08:03
My 12th level! What's in this level:
A weird combination of thruster and rigid strand;
nodrag - a new tag!
A weird glitch about forcefield. (that is WHY goo ball will never be static on the water)
Enjoy it!

P.S. This level is loaded in Chapter 3.
There is 1 current download.