Gotcha! 2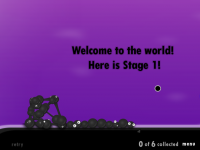 Author:
copcap
Total downloads: 515
Latest version: 0.12
Release date: 04/19/2014 - 07:37
The main idea of this level comes from Gotcha!
Though it is not so hard,
someplace can't be called "Trap",
I still want you to enjoy it!
PS:The level is possible and it is VERY EASY TO FINISH!
There is 1 current download.