Junk In The Trunk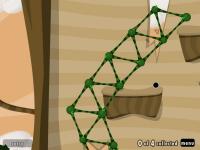 Authors:
Pavke
,
kyle
,
ron
Total downloads: 1,716
Latest version: 0.9
Release date: 10/15/2010 - 23:11
One of early levels of Kyle and Ron found on beta versions of World of Goo. It very rare!
OCD: 20 moves
0.9v on 16. October 2010.
don't forget to rate!

There is 1 current download.