The Other Climbing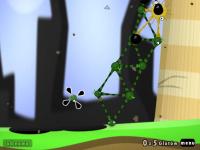 Author:
Goosweek
Total downloads: 890
Latest version: 0.1
Release date: 04/23/2010 - 10:12
While the Experimental Level Project is not finished, I have created this level.
It's only 15 goo balls, three lines, three images, one pipe and... about 30 meters to go!
Probably someone can do it better: OCD = 96 moves.
Have fun with this not very advanced Goosweek's level.
There is 1 current download.