Tower In Darkness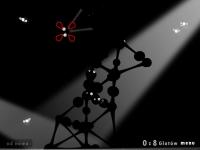 Author:
Goosweek
Total downloads: 1,822
Latest version: 0.2
Release date: 03/18/2010 - 07:44
This is 10th level from Goosweek's Goomods Factory!
To celebrate I've put an Easter Egg to the addin.
And laso the Sign Painter came to this level!
This is very dark level. Without light it's very hard to see Goo Balls and build a tower.
But something magicaly happened, that I saved 48 balls!
And the OCD is now 48.
Music from game Neverball (the only reason it's here is the ogg format of Neverball's music files
). This is my frist level, where I changed the cursor's color.
UPDATED: I have deleted bright light on the ground.