WoG Corporation Green Balls Coloring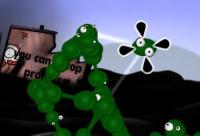 Author:
RedTheGreen
Total downloads: 1,218
Latest version: 1.0
Release date: 10/18/2009 - 07:51
This is an example of changing the colors of WoG stuff. You can edit this package by opening it in WinRAR or just by changing the file format from ".goomod" to ".zip"
Please feel free to edit!
There is 1 current download.