Bug School #3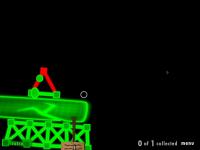 Authors:
ExchangeGOOtent
,
laobubu
Total downloads: 1,362
Latest version: 0.8
Release date: 09/30/2010 - 23:48
This time the sign painter isn't helping you!
This bug was found by me accidentally when I was trying to do something else. OCD is 9 Seconds but I have finished it in 5 seconds.
Important notice!: If you find the bug don't tell ANYBODY!
Edit: Due to the fact that the bug didn't always work it has now been replaced with a feature...
There is 1 current download.