Chamber of Secrets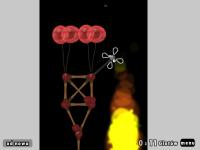 Author:
Goosweek
Total downloads: 1,142
Latest version: 0.1
Release date: 04/30/2010 - 06:06
New Goosweek's level inspired by Drool2 (I have never beat Drool2

).
For OCD you must find hidden Chamber of Secrets filled by Albino Goo Balls.
I hope it's interesting level.
There is 1 current download.