Common_Pink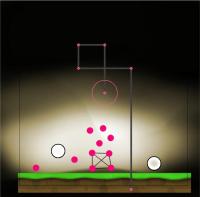 Author:
ExchangeGOOtent
Total downloads: 794
Latest version: 0.6
Release date: 09/08/2010 - 23:08
This was my first goo I made that could go into the pipe. This is only a sample.
By the way DaB. How do I do what you did to the virus goo (Eg.Flingtrail)?
Edit: If I want to change the number of strands or weight of the goo ball (By hand not wooble) Would I only have to change strands, tower mass and the other this or something else?
Edit 2: I have changed this sample into a level which is kinda fun. New OCD is 100 (But when you play you will think "WTH") New stuff: a 3rd evil eye, a sticky bomb, a fire and 2 other things...
Edit 3: 3 Pixel Product structres have been made with a Pilot on the one furthest away.
There is 1 current download.