Danger!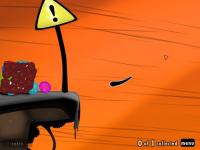 Author:
anvistage458
Total downloads: 2,415
Latest version: 0.3
Release date: 03/17/2011 - 16:03
Finally, after thinking a lot of what was going to be my goo-proyect, here it is!!!
Beware of everything in this level! The spikes and gravity are an obstacle in this rainy addin. If there is something that could be replaced or upgraded, please tell me.
Have fun!
v0.2: Added a Sticky Bomb and Albino goos.
There are 3 current downloads.