Have you ever lost your mommy?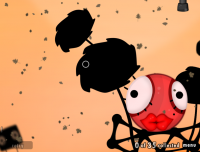 Author:
RaoulThebest
Total downloads: 926
Latest version: 1.0
Release date: 06/19/2011 - 03:17
although it is my first uploaded level
it very well made i think... I made it in
4 days. I had a lot of work to But then i
had to make some changes...make it look
like a real level. I hope you like my
addin!!!
There is 1 current download.