Rotary Club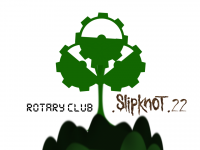 Authors:
.SlipKnoT._2_2
,
gg
Total downloads: 648
Latest version: 2.0
Release date: 10/10/2014 - 20:27
"Rotary Club" is the third single level released for the chapter .5: The Gear Chapter. The level is a combination of concepts from 3 previous levels from the chapter Black n' White. In the chapter, "Rotary Club" is the 6th level in the sequence.
2 bonus levels are added.
Level list
1.Rotary Club
2.Destroyer of Wheels II
3.Rotary Club (In PlazTiK 3D)
.SlipKnoT._2_2 Levels Chronology
There is 1 current download.