The Hype Ball's Testing Chamber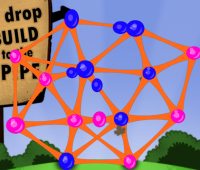 Author:
jmleleven
Total downloads: 1,416
Latest version: 1.1
Release date: 08/08/2012 - 04:12
The first level with the new genetically-modified Hype Balls, and it's also my first level in general!
Not really for enjoyment, but just to see the Hype balls in action.
Must have my Hype Balls addin enabled to play.
Can't see the images (e.g. black background)? Try Alt-Tab.
Also, I will say it for a second time:
MUST HAVE MY HYPE BALLS ADDIN ENABLED TO PLAY!!!