Loadizing Mod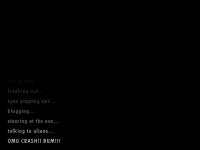 Author:
Pavke
Total downloads: 2,383
Latest version: 0.9.8
Release date: 09/24/2010 - 06:35
This mod adds NEW custom funny loading text!

new version 0.9.2 August 31, 2009
It now works in Italian
new version 0.9.4 is out now! February 27, 2010
updated to 1.1 goomod format
new version 0.9.8 is out now! September 24, 2010
It has original Danish, Polish and Dutch translation (Thanks to ikkki, rien333, Goosweek and marvinbek) and it has been translated by Google to German, Spanish, Italian, French, Russian, Swedish, Czech and Danish.
Mod can't be used in Indonesian and Lithuanian languages, sorry guys.
Rate it please!

There is 1 current download.