New Look for World of Goo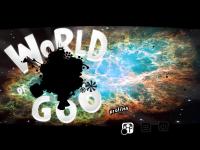 Author:
Pavke
Total downloads: 9,303
Latest version: 1.4
Release date: 09/24/2010 - 01:44
This addin changes the World of Goo main menu
Changes the background image
Changes the profile, credits and quit buttons
1.2 version - It supports 1.1 goomod format!
1.3 version - Major bug fixed!
1.4 version is out now!
update September 24, 2010
Widescreen support finally added!
The bigger the screen size the better! Try it!

And it is compatible with Daft as Brushs new cool mod Dynamic Main Menu
Rate it please!!

There are 2 current downloads.