Break Out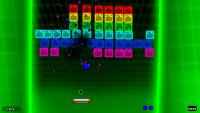 Author:
Daft as Brush
Total downloads: 2,547
Latest version: 2.1
Release date: 10/01/2010 - 04:56
Version 0.1
Just a silly idea I had while I was investigating a couple of things for WoG Editor.
Mind the Red Ones!
Version 2.0
In collaboration with XDBoy... now ... BETTER!
"You have to let go of the Paddle!"
@Linux 64bit users : Let me know what happens when you finish the level!

Version 2.1
Tweaked the graphics layout and improved 4:3 and 16:9 sizes
There are 2 current downloads.