Festive Feast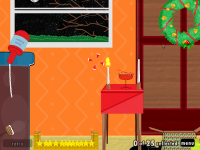 Author:
Peter B
Total downloads: 2,496
Latest version: 0.2
Release date: 12/19/2010 - 14:39
Its Christmas, and to celebrate, I've made a nice festive level for everyone to (hopefully) enjoy.
The stars have been abandoned in the box, and its your job to get them to the tree before Christmas day comes.
Feel free to post time & move scores as well as balls collected.
___
Here's a spoiler video showing what to do for max goo.
There is 1 current download.