Piano Music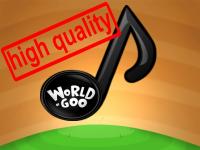 Authors:
Pavke
,
GermanSeabass
Total downloads: 8,827
Latest version: 1.1
Release date: 08/29/2009 - 14:03
Now you can listen to incredible Sebastian Wolff (GermanSeabass) and his music IN THE GAME
All credits go to Sebastian http://sebastianwolff.info for making sheet music http://goo.sebastianwolff.info/ and playing piano
I just cut and loop the songs.
version 1.1
all files have been replaced midi quality ones. Sound is much better! Loops are re done, tested and re done again.
All songs/levels have been replaced except Regurgitation Pumping Station
be patient when downloading. The file is now 19MB!
rate it please!
There is 1 current download.