Texture Format and Size Tests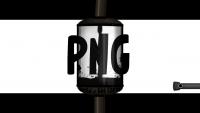 Author:
Daft as Brush
Total downloads: 2,040
Latest version: 0.1
Release date: 07/18/2010 - 03:23
A series of test levels to find out what formats and sizes of graphics files are "suitable" for the game. The aim is to get these levels tested on as many different platforms and systems as possible. Then to use the results to produce some "Guidelines" for level designers regarding the custom graphics they use.
Test #1 : 1024x1024 JPEG
Test #2 : 2048x2048 RGBA PNG
Test #3 : 2048x2048 LA PNG
Test #4 : 2048x2048 JPEG
Test #5 : 2400x2400 PNG
Test #6 : 2400x2400 JPEG
Test #7 : 4100x4100 PNG
Help us out!
Download and install this goomod and play (or try to play) each of the levels.
NB: There's a special version of the goomod for MAC Users
Then... Post below telling us which worked and which didn't.
Please include what Platform / OS and what graphics card / chipset you have.
If any level does NOT work let us know what happens... usually it will either
a) Crash the game... it will show the Level Title then just stop
b) Play the level, but the main background graphic will be invisible.
Let us know which of these happens on which level, or if something "else" does.
Thanks
DaB
There are 2 current downloads.