Un-Poisonable Ivies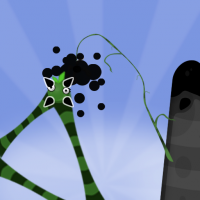 Author:
Albino Pokey
Total downloads: 1,170
Latest version: 1.0
Release date: 10/07/2010 - 12:11
This mod gives you a new type of Goo Ball: an Ivy that cannot be poisoned! It's called "IvyNB" for "No Burn."
Several Goo Balls have said that they are relieved they will never again have to worry about Ivy structures being destroyed unexpectedly.
"This mod is great!" said one Ivy Goo Ball, from the level Rock Slide.
Oh, and...see if you can notice...there's one more difference between these and real Ivies...
To distribute:
Add a <depends> to com.goofans.AP.IvyNB in the addin.xml. No version number is needed.
Here's the original forum: http://goofans.com/forum/world-of-goo/modding/1718
There is 1 current download.