Upper Shaft
Cog in the Machine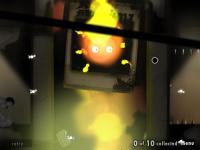 Normal: 10 balls
OCD: 45 balls
Previous level:
Super Fuse Challenge Time
.
Next level:
You Have To Explode The Head
.
strategic demolition
Signposts
These walls look weak.
But maybe it's because I've been working out.
I'm so firm and well-toned.
35 minutes of cardio
then upper torso
and abs
It's really hot in here.
Especially down that way.
Good thing there aren't any explosives nearby.
-the Sign Painter
What kind of factory designer would put deadly spikes all over the walls?
If only there were something to grab onto...
-the Sign Painter is dangling over the fire like a spider
You need Flash player 8+ and JavaScript enabled to view this video.
There is 1 video.
<level

 

ballsrequired

=

"10"

 

letterboxed

=

"false"

 

visualdebug

=

"false"

 

autobounds

=

"false"

 

textcolor

=

"255,255,255"

 

texteffects

=

"false"

 

timebugprobability

=

"0.5"

 

strandgeom

=

"false"

 

allowskip

=

"true"

 

>


 
	

<!-- Camera -->


	

<camera

 

aspect

=

"normal"

 

endpos

=

"0,1153"

 

endzoom

=

"0.584"

>


		

<poi

 

pos

=

"0,343"

 

traveltime

=

"0"

 

pause

=

"0"

 

zoom

=

"0.93"

 

/>


		

<poi

 

pos

=

"0,1159"

 

traveltime

=

"3"

 

pause

=

"0"

 

zoom

=

"0.584"

 

/>


		

<poi

 

pos

=

"0,2421"

 

traveltime

=

"5"

 

pause

=

"0"

 

zoom

=

"0.93"

 

/>


	</camera

>


	

<camera

 

aspect

=

"widescreen"

 

endpos

=

"0,1153"

 

endzoom

=

"0.782"

>


		

<poi

 

pos

=

"0,343"

 

traveltime

=

"0"

 

pause

=

"0"

 

zoom

=

"0.93"

 

/>


		

<poi

 

pos

=

"0,1159"

 

traveltime

=

"3"

 

pause

=

"0"

 

zoom

=

"0.782"

 

/>


		

<poi

 

pos

=

"0,2421"

 

traveltime

=

"5"

 

pause

=

"0"

 

zoom

=

"0.93"

 

/>


	</camera

>


 
	

<!-- Music -->


	

<music

 

id

=

"SOUND_LEVEL_UPPERSHAFT_STRATLOOP"

 

/>


 
	

<!-- Loop Sound -->


	

<loopsound

 

id

=

"SOUND_LEVEL_UPPERSHAFT_LOOP_FIRE"

 

/>


 
	

<!-- Fire -->


	

<fire

 

depth

=

"0"

 

particles

=

"fireRobotHead"

 

x

=

"0"

 

y

=

"283.01513671875"

 

radius

=

"265.662841796875"

 

/>


 
	

<!-- Signposts -->


		

<signpost

 

name

=

"signpost_gray"

 

depth

=

"-8"

 

x

=

"-159.06"

 

y

=

"939.57"

 

scalex

=

"0.823"

 

scaley

=

"0.912"

 

rotation

=

"-59.49"

 

alpha

=

"1"

 

colorize

=

"128,128,128"

 

image

=

"IMAGE_SCENE_UPPERSHAFT_SIGNPOST_GRAY"

 

text

=

"SIGNPOST_UPPERSHAFT_1"

   

/>


		

<signpost

 

name

=

"signpost_gray"

 

depth

=

"-8"

 

x

=

"246.15"

 

y

=

"1273.93"

 

scalex

=

"0.823"

 

scaley

=

"0.912"

 

rotation

=

"178.54"

 

alpha

=

"1"

 

colorize

=

"128,128,128"

 

image

=

"IMAGE_SCENE_UPPERSHAFT_SIGNPOST_GRAY"

 

text

=

"SIGNPOST_UPPERSHAFT_2"

   

/>


 
	

<!-- Pipes -->


	

<pipe

 

id

=

"0"

 

depth

=

"0"

 

>


		

<Vertex

 

x

=

"450"

 

y

=

"1150"

 

/>


		

<Vertex

 

x

=

"750"

 

y

=

"1150"

 

/>


		

<Vertex

 

x

=

"750"

 

y

=

"1100"

 

/>


	</pipe

>


 
	

<!-- Balls -->


	

<BallInstance

 

type

=

"UtilNoAttachUnwalkable"

 

x

=

"-107.9"

 

y

=

"2461.86"

 

id

=

"0"

 

angle

=

"0"

 

/>


	

<BallInstance

 

type

=

"UtilNoAttachUnwalkable"

 

x

=

"-109.4"

 

y

=

"2367.37"

 

id

=

"1"

 

angle

=

"0"

 

/>


	

<BallInstance

 

type

=

"UtilNoAttachUnwalkable"

 

x

=

"105.09"

 

y

=

"2549.85"

 

id

=

"2"

 

angle

=

"0"

 

/>


	

<BallInstance

 

type

=

"UtilNoAttachUnwalkable"

 

x

=

"-106.4"

 

y

=

"2548.35"

 

id

=

"3"

 

angle

=

"0"

 

/>


	

<BallInstance

 

type

=

"UtilNoAttachUnwalkable"

 

x

=

"-1.5"

 

y

=

"2556"

 

id

=

"4"

 

angle

=

"0"

 

/>


	

<BallInstance

 

type

=

"UtilNoAttachUnwalkable"

 

x

=

"109.59"

 

y

=

"2460.36"

 

id

=

"5"

 

angle

=

"0"

 

/>


	

<BallInstance

 

type

=

"UtilNoAttachUnwalkable"

 

x

=

"108.09"

 

y

=

"2370.37"

 

id

=

"6"

 

angle

=

"0"

 

/>


	

<BallInstance

 

type

=

"Fuse"

 

x

=

"-42"

 

y

=

"2186"

 

id

=

"7"

 

angle

=

"0"

 

/>


	

<BallInstance

 

type

=

"Fuse"

 

x

=

"-6"

 

y

=

"2344"

 

id

=

"8"

 

angle

=

"0"

 

/>


	

<BallInstance

 

type

=

"Fuse"

 

x

=

"-16.67"

 

y

=

"2329"

 

id

=

"9"

 

angle

=

"0"

 

/>


	

<BallInstance

 

type

=

"Fuse"

 

x

=

"-28.67"

 

y

=

"2304"

 

id

=

"10"

 

angle

=

"0"

 

/>


	

<BallInstance

 

type

=

"Fuse"

 

x

=

"-42.67"

 

y

=

"2281"

 

id

=

"11"

 

angle

=

"0"

 

/>


	

<BallInstance

 

type

=

"Fuse"

 

x

=

"-49"

 

y

=

"2207"

 

id

=

"12"

 

angle

=

"0"

 

/>


	

<BallInstance

 

type

=

"Fuse"

 

x

=

"-40.99"

 

y

=

"2162.84"

 

id

=

"13"

 

angle

=

"0"

 

/>


	

<BallInstance

 

type

=

"Fuse"

 

x

=

"-60.33"

 

y

=

"2255.67"

 

id

=

"14"

 

angle

=

"0"

 

/>


	

<BallInstance

 

type

=

"Fuse"

 

x

=

"-54"

 

y

=

"2230"

 

id

=

"15"

 

angle

=

"0"

 

/>


	

<BallInstance

 

type

=

"Fuse"

 

x

=

"-52.41"

 

y

=

"2225.7"

 

id

=

"16"

 

angle

=

"0"

 

/>


	

<BallInstance

 

type

=

"Fuse"

 

x

=

"1.59"

 

y

=

"2364.37"

 

id

=

"17"

 

angle

=

"0"

 

/>


	

<BallInstance

 

type

=

"BombShaft"

 

x

=

"0"

 

y

=

"2464.86"

 

id

=

"18"

 

angle

=

"0"

 

/>


	

<BallInstance

 

type

=

"GooProduct"

 

x

=

"-309.67"

 

y

=

"1049.33"

 

id

=

"19"

 

angle

=

"0"

 

/>


	

<BallInstance

 

type

=

"GooProduct"

 

x

=

"-313"

 

y

=

"1097.33"

 

id

=

"20"

 

angle

=

"0"

 

/>


	

<BallInstance

 

type

=

"GooProduct"

 

x

=

"-315"

 

y

=

"1146"

 

id

=

"21"

 

angle

=

"0"

 

/>


	

<BallInstance

 

type

=

"GooProduct"

 

x

=

"-317"

 

y

=

"1183.33"

 

id

=

"22"

 

angle

=

"0"

 

/>


	

<BallInstance

 

type

=

"GooProduct"

 

x

=

"-317.67"

 

y

=

"1229.33"

 

id

=

"23"

 

angle

=

"0"

 

/>


	

<BallInstance

 

type

=

"GooProduct"

 

x

=

"-318.33"

 

y

=

"1280"

 

id

=

"24"

 

angle

=

"0"

 

/>


	

<BallInstance

 

type

=

"common"

 

x

=

"-387"

 

y

=

"1193"

 

id

=

"25"

 

angle

=

"0"

 

/>


	

<BallInstance

 

type

=

"common"

 

x

=

"-387"

 

y

=

"1232"

 

id

=

"26"

 

angle

=

"0"

 

/>


	

<BallInstance

 

type

=

"common"

 

x

=

"-387"

 

y

=

"1268"

 

id

=

"27"

 

angle

=

"0"

 

/>


	

<BallInstance

 

type

=

"common"

 

x

=

"-512"

 

y

=

"1193"

 

id

=

"28"

 

angle

=

"0"

 

/>


	

<BallInstance

 

type

=

"common"

 

x

=

"-443.33"

 

y

=

"1159.67"

 

id

=

"29"

 

angle

=

"0"

 

/>


	

<BallInstance

 

type

=

"common"

 

x

=

"-343.67"

 

y

=

"1025"

 

id

=

"30"

 

angle

=

"0"

 

/>


	

<BallInstance

 

type

=

"common"

 

x

=

"-450.33"

 

y

=

"1025.67"

 

id

=

"31"

 

angle

=

"0"

 

/>


	

<BallInstance

 

type

=

"common"

 

x

=

"-356.33"

 

y

=

"1291.33"

 

id

=

"32"

 

angle

=

"0"

 

/>


	

<BallInstance

 

type

=

"common"

 

x

=

"-493"

 

y

=

"1068.33"

 

id

=

"33"

 

angle

=

"0"

 

/>


	

<BallInstance

 

type

=

"common"

 

x

=

"-404.33"

 

y

=

"1066.67"

 

id

=

"34"

 

angle

=

"0"

 

/>


	

<BallInstance

 

type

=

"common"

 

x

=

"-449"

 

y

=

"1093"

 

id

=

"35"

 

angle

=

"0"

 

/>


	

<BallInstance

 

type

=

"common"

 

x

=

"-349"

 

y

=

"1057.33"

 

id

=

"36"

 

angle

=

"0"

 

/>


	

<BallInstance

 

type

=

"common"

 

x

=

"-512"

 

y

=

"1232"

 

id

=

"37"

 

angle

=

"0"

 

/>


	

<BallInstance

 

type

=

"common"

 

x

=

"-628"

 

y

=

"1185"

 

id

=

"38"

 

angle

=

"0"

 

/>


	

<BallInstance

 

type

=

"common"

 

x

=

"-615"

 

y

=

"1257"

 

id

=

"39"

 

angle

=

"0"

 

/>


	

<BallInstance

 

type

=

"common"

 

x

=

"-559"

 

y

=

"1264"

 

id

=

"40"

 

angle

=

"0"

 

/>


	

<BallInstance

 

type

=

"common"

 

x

=

"-539"

 

y

=

"1086"

 

id

=

"41"

 

angle

=

"0"

 

/>


	

<BallInstance

 

type

=

"common"

 

x

=

"-555"

 

y

=

"1039"

 

id

=

"42"

 

angle

=

"0"

 

/>


	

<BallInstance

 

type

=

"common"

 

x

=

"-580"

 

y

=

"1087"

 

id

=

"43"

 

angle

=

"0"

 

/>


	

<BallInstance

 

type

=

"common"

 

x

=

"-559"

 

y

=

"1154"

 

id

=

"44"

 

angle

=

"0"

 

/>


	

<BallInstance

 

type

=

"common"

 

x

=

"-584"

 

y

=

"1211"

 

id

=

"45"

 

angle

=

"0"

 

/>


	

<BallInstance

 

type

=

"common"

 

x

=

"-602"

 

y

=

"1151"

 

id

=

"46"

 

angle

=

"0"

 

/>


	

<BallInstance

 

type

=

"common"

 

x

=

"-512"

 

y

=

"1268"

 

id

=

"47"

 

angle

=

"0"

 

/>


	

<BallInstance

 

type

=

"common"

 

x

=

"-423"

 

y

=

"1268"

 

id

=

"48"

 

angle

=

"0"

 

/>


	

<BallInstance

 

type

=

"common"

 

x

=

"-473"

 

y

=

"1268"

 

id

=

"49"

 

angle

=

"0"

 

/>


	

<BallInstance

 

type

=

"common"

 

x

=

"-473"

 

y

=

"1232"

 

id

=

"50"

 

angle

=

"0"

 

/>


	

<BallInstance

 

type

=

"common"

 

x

=

"-423"

 

y

=

"1232"

 

id

=

"51"

 

angle

=

"0"

 

/>


	

<BallInstance

 

type

=

"common"

 

x

=

"-423"

 

y

=

"1193"

 

id

=

"52"

 

angle

=

"0"

 

/>


	

<BallInstance

 

type

=

"common"

 

x

=

"-473"

 

y

=

"1193"

 

id

=

"53"

 

angle

=

"0"

 

/>


	

<BallInstance

 

type

=

"common"

 

x

=

"-387"

 

y

=

"1118"

 

id

=

"54"

 

angle

=

"0"

 

/>


	

<BallInstance

 

type

=

"common"

 

x

=

"-512"

 

y

=

"1118"

 

id

=

"55"

 

angle

=

"0"

 

/>


	

<BallInstance

 

type

=

"common"

 

x

=

"-387"

 

y

=

"1018"

 

id

=

"56"

 

angle

=

"0"

 

/>


	

<BallInstance

 

type

=

"common"

 

x

=

"-512"

 

y

=

"1018"

 

id

=

"57"

 

angle

=

"0"

 

/>


	

<BallInstance

 

type

=

"common"

 

x

=

"-3"

 

y

=

"2899"

 

id

=

"58"

 

angle

=

"0"

 

/>


	

<BallInstance

 

type

=

"AnchorSticky"

 

x

=

"0"

 

y

=

"2643"

 

id

=

"59"

 

angle

=

"0"

 

/>


	

<BallInstance

 

type

=

"Ivy"

 

x

=

"-0.4"

 

y

=

"2791.36"

 

id

=

"60"

 

angle

=

"0"

 

/>


	

<BallInstance

 

type

=

"Ivy"

 

x

=

"-0.33"

 

y

=

"2742.67"

 

id

=

"61"

 

angle

=

"0"

 

/>


	

<BallInstance

 

type

=

"Ivy"

 

x

=

"1"

 

y

=

"2847"

 

id

=

"62"

 

angle

=

"0"

 

/>


	

<BallInstance

 

type

=

"Ivy"

 

x

=

"2.59"

 

y

=

"2866.36"

 

id

=

"63"

 

angle

=

"0"

 

/>


	

<BallInstance

 

type

=

"Ivy"

 

x

=

"4"

 

y

=

"2712"

 

id

=

"64"

 

angle

=

"0"

 

/>


	

<BallInstance

 

type

=

"Ivy"

 

x

=

"0.59"

 

y

=

"2949.51"

 

id

=

"65"

 

angle

=

"0"

 

/>


	

<BallInstance

 

type

=

"Ivy"

 

x

=

"2.46"

 

y

=

"2973.01"

 

id

=

"66"

 

angle

=

"0"

 

/>


	

<BallInstance

 

type

=

"Ivy"

 

x

=

"1.09"

 

y

=

"2823.86"

 

id

=

"67"

 

angle

=

"0"

 

/>


	

<BallInstance

 

type

=

"Ivy"

 

x

=

"7.95"

 

y

=

"3008.01"

 

id

=

"68"

 

angle

=

"0"

 

/>


	

<BallInstance

 

type

=

"Ivy"

 

x

=

"4"

 

y

=

"2691"

 

id

=

"69"

 

angle

=

"0"

 

/>


	

<BallInstance

 

type

=

"Ivy"

 

x

=

"-5.4"

 

y

=

"2771.36"

 

id

=

"70"

 

angle

=

"0"

 

/>


	

<BallInstance

 

type

=

"Anchor"

 

x

=

"9"

 

y

=

"3055.35"

 

id

=

"71"

 

angle

=

"0"

 

/>


 
	

<!-- Arms -->


	

<Strand

 

gb1

=

"13"

 

gb2

=

"14"

 

/>


	

<Strand

 

gb1

=

"14"

 

gb2

=

"17"

 

/>


	

<Strand

 

gb1

=

"1"

 

gb2

=

"0"

 

/>


	

<Strand

 

gb1

=

"17"

 

gb2

=

"1"

 

/>


	

<Strand

 

gb1

=

"17"

 

gb2

=

"6"

 

/>


	

<Strand

 

gb1

=

"5"

 

gb2

=

"6"

 

/>


	

<Strand

 

gb1

=

"2"

 

gb2

=

"5"

 

/>


	

<Strand

 

gb1

=

"4"

 

gb2

=

"2"

 

/>


	

<Strand

 

gb1

=

"3"

 

gb2

=

"4"

 

/>


	

<Strand

 

gb1

=

"3"

 

gb2

=

"0"

 

/>


	

<Strand

 

gb1

=

"0"

 

gb2

=

"18"

 

/>


	

<Strand

 

gb1

=

"1"

 

gb2

=

"18"

 

/>


	

<Strand

 

gb1

=

"17"

 

gb2

=

"18"

 

/>


	

<Strand

 

gb1

=

"6"

 

gb2

=

"18"

 

/>


	

<Strand

 

gb1

=

"5"

 

gb2

=

"18"

 

/>


	

<Strand

 

gb1

=

"2"

 

gb2

=

"18"

 

/>


	

<Strand

 

gb1

=

"4"

 

gb2

=

"18"

 

/>


	

<Strand

 

gb1

=

"3"

 

gb2

=

"18"

 

/>


	

<Strand

 

gb1

=

"57"

 

gb2

=

"54"

 

/>


	

<Strand

 

gb1

=

"57"

 

gb2

=

"56"

 

/>


	

<Strand

 

gb1

=

"55"

 

gb2

=

"57"

 

/>


	

<Strand

 

gb1

=

"54"

 

gb2

=

"55"

 

/>


	

<Strand

 

gb1

=

"56"

 

gb2

=

"54"

 

/>


	

<Strand

 

gb1

=

"55"

 

gb2

=

"56"

 

/>


	

<Strand

 

gb1

=

"70"

 

gb2

=

"59"

 

/>


	

<Strand

 

gb1

=

"58"

 

gb2

=

"71"

 

/>


	

<Strand

 

gb1

=

"58"

 

gb2

=

"70"

 

/>


 
	

<!-- Level Exit -->


	

<levelexit

 

id

=

"theExit"

 

pos

=

"450,1150"

 

radius

=

"75"

 

filter

=

""

 

>


	</levelexit

>


 
</level

>
<scene

 

minx

=

"-700"

 

miny

=

"0"

 

maxx

=

"700"

 

maxy

=

"3000"

 

backgroundcolor

=

"0,0,0"

 

>


 
	

<!-- ForceFields -->


	

<linearforcefield

 

type

=

"gravity"

 

force

=

"0,-10"

 

dampeningfactor

=

"0.4"

 

antigrav

=

"true"

 

geomonly

=

"false"

 

/>


 
	

<!-- Particles -->


	

<particles

 

effect

=

"fireStack1"

 

depth

=

"-248"

 

pos

=

"1.592529296875,116.994140625"

 

pretick

=

"0"

 

/>


	

<particles

 

effect

=

"mistUpSepia"

 

depth

=

"8"

 

pretick

=

"0"

 

/>


	

<particles

 

effect

=

"blackBallsRising"

 

depth

=

"400"

 

pretick

=

"0"

 

/>


 
	

<!-- SceneLayers -->


		

<SceneLayer

 

name

=

"signpostPole_gray"

 

depth

=

"-8.8"

 

x

=

"-177.15"

 

y

=

"935"

 

scalex

=

"0.869"

 

scaley

=

"1.046"

 

rotation

=

"-64.15"

 

alpha

=

"1"

 

colorize

=

"128,128,128"

 

image

=

"IMAGE_SCENE_UPPERSHAFT_SIGNPOSTPOLE_GRAY"

   

/>


		

<SceneLayer

 

name

=

"signpostPole_gray"

 

depth

=

"-8.8"

 

x

=

"251.86"

 

y

=

"1295.67"

 

scalex

=

"0.869"

 

scaley

=

"1.046"

 

rotation

=

"173.88"

 

alpha

=

"1"

 

colorize

=

"128,128,128"

 

image

=

"IMAGE_SCENE_UPPERSHAFT_SIGNPOSTPOLE_GRAY"

   

/>


		

<SceneLayer

 

name

=

"blackCover"

 

depth

=

"40"

 

x

=

"-468.1"

 

y

=

"495.6"

 

scalex

=

"8.538"

 

scaley

=

"3.607"

 

rotation

=

"90"

 

alpha

=

"1"

 

colorize

=

"255,255,255"

 

image

=

"IMAGE_SCENE_UPPERSHAFT_BLACKCOVER"

   

/>


		

<SceneLayer

 

name

=

"blackCover"

 

depth

=

"40"

 

x

=

"473.1"

 

y

=

"450.15"

 

scalex

=

"3.733"

 

scaley

=

"8.53"

 

rotation

=

"-180"

 

alpha

=

"1"

 

colorize

=

"255,255,255"

 

image

=

"IMAGE_SCENE_UPPERSHAFT_BLACKCOVER"

   

/>


		

<SceneLayer

 

name

=

"blackCover"

 

depth

=

"40"

 

x

=

"480.99"

 

y

=

"2179.52"

 

scalex

=

"13.648"

 

scaley

=

"3.607"

 

rotation

=

"-90"

 

alpha

=

"1"

 

colorize

=

"255,255,255"

 

image

=

"IMAGE_SCENE_UPPERSHAFT_BLACKCOVER"

   

/>


		

<SceneLayer

 

name

=

"blackCover"

 

depth

=

"40"

 

x

=

"-476.09"

 

y

=

"2214.65"

 

scalex

=

"3.639"

 

scaley

=

"13.171"

 

rotation

=

"0"

 

alpha

=

"1"

 

colorize

=

"255,255,255"

 

image

=

"IMAGE_SCENE_UPPERSHAFT_BLACKCOVER"

   

/>


		

<SceneLayer

 

name

=

"main_10"

 

depth

=

"0"

 

x

=

"-7.46"

 

y

=

"61.22"

 

scalex

=

"3.105"

 

scaley

=

"2.026"

 

rotation

=

"0"

 

alpha

=

"1"

 

colorize

=

"255,255,255"

 

image

=

"IMAGE_SCENE_UPPERSHAFT_MAIN_10"

   

/>


		

<SceneLayer

 

name

=

"main_04"

 

depth

=

"0"

 

x

=

"-448.8"

 

y

=

"1178.01"

 

scalex

=

"1.98"

 

scaley

=

"2.192"

 

rotation

=

"0"

 

alpha

=

"1"

 

colorize

=

"255,255,255"

 

image

=

"IMAGE_SCENE_UPPERSHAFT_MAIN_04"

   

/>


		

<SceneLayer

 

name

=

"main_06"

 

depth

=

"0"

 

x

=

"444.52"

 

y

=

"1178.48"

 

scalex

=

"2.024"

 

scaley

=

"2.192"

 

rotation

=

"0"

 

alpha

=

"1"

 

colorize

=

"255,255,255"

 

image

=

"IMAGE_SCENE_UPPERSHAFT_MAIN_06"

   

/>


		

<SceneLayer

 

name

=

"main_03"

 

depth

=

"0"

 

x

=

"445"

 

y

=

"2228.16"

 

scalex

=

"2.008"

 

scaley

=

"3.021"

 

rotation

=

"0"

 

alpha

=

"1"

 

colorize

=

"255,255,255"

 

image

=

"IMAGE_SCENE_UPPERSHAFT_MAIN_03"

   

/>


		

<SceneLayer

 

name

=

"main_01"

 

depth

=

"0"

 

x

=

"-446.46"

 

y

=

"2228.49"

 

scalex

=

"1.981"

 

scaley

=

"3.014"

 

rotation

=

"0"

 

alpha

=

"1"

 

colorize

=

"255,255,255"

 

image

=

"IMAGE_SCENE_UPPERSHAFT_MAIN_01"

   

/>


		

<SceneLayer

 

name

=

"main_07"

 

depth

=

"0"

 

x

=

"-451.34"

 

y

=

"449.96"

 

scalex

=

"1.964"

 

scaley

=

"3.536"

 

rotation

=

"0"

 

alpha

=

"1"

 

colorize

=

"255,255,255"

 

image

=

"IMAGE_SCENE_UPPERSHAFT_MAIN_07"

   

/>


		

<SceneLayer

 

name

=

"main_09"

 

depth

=

"0"

 

x

=

"442.96"

 

y

=

"449.99"

 

scalex

=

"2.009"

 

scaley

=

"3.54"

 

rotation

=

"0"

 

alpha

=

"1"

 

colorize

=

"255,255,255"

 

image

=

"IMAGE_SCENE_UPPERSHAFT_MAIN_09"

   

/>


		

<SceneLayer

 

name

=

"spikeGray_group"

 

depth

=

"-8"

 

x

=

"655.49"

 

y

=

"1106.5"

 

scalex

=

"0.543"

 

scaley

=

"0.797"

 

rotation

=

"85.53"

 

alpha

=

"1"

 

colorize

=

"255,255,255"

 

image

=

"IMAGE_SCENE_UPPERSHAFT_SPIKEGRAY_GROUP"

   

/>


		

<SceneLayer

 

name

=

"spikeGray_group"

 

depth

=

"-8"

 

x

=

"524.49"

 

y

=

"1328.5"

 

scalex

=

"0.543"

 

scaley

=

"0.797"

 

rotation

=

"178.27"

 

alpha

=

"1"

 

colorize

=

"255,255,255"

 

image

=

"IMAGE_SCENE_UPPERSHAFT_SPIKEGRAY_GROUP"

   

/>


		

<SceneLayer

 

name

=

"spikeGray_group"

 

depth

=

"-8"

 

x

=

"361.49"

 

y

=

"1325.5"

 

scalex

=

"0.543"

 

scaley

=

"0.797"

 

rotation

=

"178.27"

 

alpha

=

"1"

 

colorize

=

"255,255,255"

 

image

=

"IMAGE_SCENE_UPPERSHAFT_SPIKEGRAY_GROUP"

   

/>


		

<SceneLayer

 

name

=

"spikeGray_group"

 

depth

=

"-8"

 

x

=

"652.5"

 

y

=

"1271.51"

 

scalex

=

"0.543"

 

scaley

=

"0.797"

 

rotation

=

"101.57"

 

alpha

=

"1"

 

colorize

=

"255,255,255"

 

image

=

"IMAGE_SCENE_UPPERSHAFT_SPIKEGRAY_GROUP"

   

/>


		

<SceneLayer

 

name

=

"spikeGray_group"

 

depth

=

"-8"

 

x

=

"518.5"

 

y

=

"1002.5"

 

scalex

=

"0.543"

 

scaley

=

"0.797"

 

rotation

=

"0.12"

 

alpha

=

"1"

 

colorize

=

"255,255,255"

 

image

=

"IMAGE_SCENE_UPPERSHAFT_SPIKEGRAY_GROUP"

   

/>


		

<SceneLayer

 

name

=

"spikeGray_group"

 

depth

=

"-8"

 

x

=

"372.5"

 

y

=

"1002.5"

 

scalex

=

"0.543"

 

scaley

=

"0.797"

 

rotation

=

"0.12"

 

alpha

=

"1"

 

colorize

=

"255,255,255"

 

image

=

"IMAGE_SCENE_UPPERSHAFT_SPIKEGRAY_GROUP"

   

/>


	

<SceneLayer

 

name

=

"gear1blur"

 

depth

=

"-8.8"

 

x

=

"266.35"

 

y

=

"1394.35"

 

scalex

=

"0.697"

 

scaley

=

"0.697"

 

rotation

=

"0"

 

alpha

=

"1"

 

colorize

=

"255,255,255"

 

image

=

"IMAGE_SCENE_UPPERSHAFT_GEAR1BLUR"

 

anim

=

"rot_1rps"

 

animspeed

=

"-1"

   

/>


	

<SceneLayer

 

name

=

"gear1blur"

 

depth

=

"-8.8"

 

x

=

"266.91"

 

y

=

"936.8"

 

scalex

=

"0.711"

 

scaley

=

"0.711"

 

rotation

=

"0"

 

alpha

=

"1"

 

colorize

=

"255,255,255"

 

image

=

"IMAGE_SCENE_UPPERSHAFT_GEAR1BLUR"

 

anim

=

"rot_1rps"

 

animspeed

=

"1"

   

/>


	

<SceneLayer

 

name

=

"lightShaft_sepia"

 

depth

=

"-8"

 

x

=

"412.38"

 

y

=

"1144.41"

 

scalex

=

"1.784"

 

scaley

=

"1.262"

 

rotation

=

"-22.37"

 

alpha

=

"0.60000002384186"

 

colorize

=

"255,255,255"

 

image

=

"IMAGE_SCENE_UPPERSHAFT_LIGHTSHAFT_SEPIA"

   

/>


	

<SceneLayer

 

name

=

"lightShaft_sepia"

 

depth

=

"-8"

 

x

=

"-434.18"

 

y

=

"1149.85"

 

scalex

=

"1.594"

 

scaley

=

"1.099"

 

rotation

=

"24.98"

 

alpha

=

"0.60000002384186"

 

colorize

=

"255,255,255"

 

image

=

"IMAGE_SCENE_UPPERSHAFT_LIGHTSHAFT_SEPIA"

   

/>


	

<SceneLayer

 

name

=

"lf2"

 

depth

=

"80"

 

x

=

"-99.5"

 

y

=

"2687.51"

 

scalex

=

"4.884"

 

scaley

=

"4.884"

 

rotation

=

"0"

 

alpha

=

"0.34000000357628"

 

colorize

=

"255,255,255"

 

image

=

"IMAGE_SCENE_UPPERSHAFT_LF2"

   

/>


	

<SceneLayer

 

name

=

"lf2"

 

depth

=

"80"

 

x

=

"-56.83"

 

y

=

"513.09"

 

scalex

=

"5.284"

 

scaley

=

"5.284"

 

rotation

=

"0"

 

alpha

=

"0.30000001192093"

 

colorize

=

"255,255,255"

 

image

=

"IMAGE_SCENE_UPPERSHAFT_LF2"

   

/>


	

<SceneLayer

 

name

=

"lf2"

 

depth

=

"80"

 

x

=

"-4.54"

 

y

=

"156.56"

 

scalex

=

"5.351"

 

scaley

=

"5.351"

 

rotation

=

"0"

 

alpha

=

"0.68000000715256"

 

colorize

=

"255,255,255"

 

image

=

"IMAGE_SCENE_UPPERSHAFT_LF2"

   

/>


	

<SceneLayer

 

name

=

"lf2"

 

depth

=

"80"

 

x

=

"97.57"

 

y

=

"2006.69"

 

scalex

=

"4.321"

 

scaley

=

"4.321"

 

rotation

=

"0"

 

alpha

=

"0.30000001192093"

 

colorize

=

"255,255,255"

 

image

=

"IMAGE_SCENE_UPPERSHAFT_LF2"

   

/>


	

<SceneLayer

 

name

=

"lf2"

 

depth

=

"80"

 

x

=

"-57.37"

 

y

=

"926.39"

 

scalex

=

"6.321"

 

scaley

=

"6.321"

 

rotation

=

"0"

 

alpha

=

"0.60000002384186"

 

colorize

=

"255,255,255"

 

image

=

"IMAGE_SCENE_UPPERSHAFT_LF2"

   

/>


	

<SceneLayer

 

name

=

"rafter"

 

depth

=

"200"

 

x

=

"20.83"

 

y

=

"1359.72"

 

scalex

=

"28.136"

 

scaley

=

"1.594"

 

rotation

=

"-8.65"

 

alpha

=

"1"

 

colorize

=

"255,255,255"

 

image

=

"IMAGE_SCENE_UPPERSHAFT_RAFTER"

   

/>


	

<SceneLayer

 

name

=

"rafter"

 

depth

=

"280"

 

x

=

"10.42"

 

y

=

"2090.32"

 

scalex

=

"28.538"

 

scaley

=

"1.675"

 

rotation

=

"4.54"

 

alpha

=

"1"

 

colorize

=

"255,255,255"

 

image

=

"IMAGE_SCENE_UPPERSHAFT_RAFTER"

   

/>


	

<SceneLayer

 

name

=

"wheel1black"

 

depth

=

"-80"

 

x

=

"377.5"

 

y

=

"459.5"

 

scalex

=

"2.887"

 

scaley

=

"2.887"

 

rotation

=

"0"

 

alpha

=

"1"

 

colorize

=

"255,255,255"

 

image

=

"IMAGE_SCENE_UPPERSHAFT_WHEEL1BLACK"

 

anim

=

"rot_1rps"

 

animspeed

=

"-0.2"

   

/>


	

<SceneLayer

 

name

=

"wheel1black"

 

depth

=

"-80"

 

x

=

"-268.5"

 

y

=

"2791.5"

 

scalex

=

"2.887"

 

scaley

=

"2.887"

 

rotation

=

"0"

 

alpha

=

"1"

 

colorize

=

"255,255,255"

 

image

=

"IMAGE_SCENE_UPPERSHAFT_WHEEL1BLACK"

 

anim

=

"rot_1rps"

 

animspeed

=

"0.15"

   

/>


	

<SceneLayer

 

name

=

"wheel1black"

 

depth

=

"-80"

 

x

=

"383.51"

 

y

=

"2009.49"

 

scalex

=

"1.965"

 

scaley

=

"1.965"

 

rotation

=

"0"

 

alpha

=

"1"

 

colorize

=

"255,255,255"

 

image

=

"IMAGE_SCENE_UPPERSHAFT_WHEEL1BLACK"

 

anim

=

"rot_1rps"

 

animspeed

=

"-0.2"

   

/>


	

<SceneLayer

 

name

=

"gearDistant"

 

depth

=

"-240"

 

x

=

"267.5"

 

y

=

"1515.51"

 

scalex

=

"3.243"

 

scaley

=

"3.243"

 

rotation

=

"0"

 

alpha

=

"1"

 

colorize

=

"255,255,255"

 

image

=

"IMAGE_SCENE_UPPERSHAFT_GEARDISTANT"

 

anim

=

"rot_1rps"

 

animspeed

=

"-0.07"

   

/>


	

<SceneLayer

 

name

=

"gearDistant"

 

depth

=

"-160"

 

x

=

"-445.5"

 

y

=

"873.5"

 

scalex

=

"3.243"

 

scaley

=

"3.243"

 

rotation

=

"0"

 

alpha

=

"1"

 

colorize

=

"255,255,255"

 

image

=

"IMAGE_SCENE_UPPERSHAFT_GEARDISTANT"

 

anim

=

"rot_1rps"

 

animspeed

=

"0.1"

   

/>


	

<SceneLayer

 

name

=

"gearDistant"

 

depth

=

"-160"

 

x

=

"267.55"

 

y

=

"919.48"

 

scalex

=

"1.038"

 

scaley

=

"1.038"

 

rotation

=

"0"

 

alpha

=

"1"

 

colorize

=

"255,255,255"

 

image

=

"IMAGE_SCENE_UPPERSHAFT_GEARDISTANT"

 

anim

=

"rot_1rps"

 

animspeed

=

"0.1"

   

/>


	

<SceneLayer

 

name

=

"gearDistant"

 

depth

=

"-160"

 

x

=

"-354.68"

 

y

=

"1282.83"

 

scalex

=

"1.927"

 

scaley

=

"1.927"

 

rotation

=

"0"

 

alpha

=

"1"

 

colorize

=

"255,255,255"

 

image

=

"IMAGE_SCENE_UPPERSHAFT_GEARDISTANT"

 

anim

=

"rot_1rps"

 

animspeed

=

"0.1"

   

/>


	

<SceneLayer

 

name

=

"gearDistant"

 

depth

=

"-160"

 

x

=

"-92.5"

 

y

=

"1749"

 

scalex

=

"1.816"

 

scaley

=

"1.816"

 

rotation

=

"0"

 

alpha

=

"1"

 

colorize

=

"255,255,255"

 

image

=

"IMAGE_SCENE_UPPERSHAFT_GEARDISTANT"

 

anim

=

"rot_1rps"

 

animspeed

=

"0.1"

   

/>


	

<SceneLayer

 

name

=

"gearDistant"

 

depth

=

"-160"

 

x

=

"-324"

 

y

=

"2333"

 

scalex

=

"1.816"

 

scaley

=

"1.816"

 

rotation

=

"0"

 

alpha

=

"1"

 

colorize

=

"255,255,255"

 

image

=

"IMAGE_SCENE_UPPERSHAFT_GEARDISTANT"

 

anim

=

"rot_1rps"

 

animspeed

=

"0.1"

   

/>


	

<SceneLayer

 

name

=

"bg"

 

depth

=

"-560"

 

x

=

"2"

 

y

=

"1430.85"

 

scalex

=

"5.204"

 

scaley

=

"9.985"

 

rotation

=

"0"

 

alpha

=

"1"

 

colorize

=

"255,255,255"

 

image

=

"IMAGE_SCENE_UPPERSHAFT_BG"

   

/>


 
	

<!-- Buttons -->


 
	

<!-- Labels -->


 
	

<!-- Static Geometry -->


	

<compositegeom

 

id

=

"p2_upper"

 

x

=

"450"

 

y

=

"1400"

 

rotation

=

"0"

 

static

=

"true"

 

tag

=

"deadly"

 

material

=

"rock"

 

>


		

<circle

 

id

=

""

 

x

=

"-175"

 

y

=

"0"

 

radius

=

"75"

 

/>


		

<rectangle

 

id

=

""

 

x

=

"37.5"

 

y

=

"-25"

 

width

=

"425"

 

height

=

"100"

 

rotation

=

"0"

 

/>


	</compositegeom

>


	

<compositegeom

 

id

=

"p2_lower"

 

x

=

"450"

 

y

=

"925"

 

rotation

=

"0"

 

static

=

"true"

 

tag

=

"deadly"

 

material

=

"rock"

 

>


		

<rectangle

 

id

=

""

 

x

=

"37.5"

 

y

=

"25"

 

width

=

"425"

 

height

=

"100"

 

rotation

=

"0"

 

/>


		

<circle

 

id

=

""

 

x

=

"-175"

 

y

=

"0"

 

radius

=

"75"

 

/>


	</compositegeom

>


	

<compositegeom

 

id

=

"p1"

 

x

=

"-458.2844"

 

y

=

"1162.5"

 

rotation

=

"0"

 

static

=

"true"

 

tag

=

"walkable"

 

material

=

"rock"

 

>


		

<circle

 

id

=

""

 

x

=

"183.2844"

 

y

=

"237.5"

 

radius

=

"75"

 

/>


		

<rectangle

 

id

=

""

 

x

=

"-29.2156"

 

y

=

"212.5"

 

width

=

"425"

 

height

=

"100"

 

rotation

=

"0"

 

/>


		

<circle

 

id

=

""

 

x

=

"183.2844"

 

y

=

"-237.5"

 

radius

=

"75"

 

/>


		

<rectangle

 

id

=

""

 

x

=

"-174.9365"

 

y

=

"-172.5708"

 

width

=

"87.904"

 

height

=

"141.7648"

 

rotation

=

"0.9794"

 

/>


		

<rectangle

 

id

=

""

 

x

=

"-29.2156"

 

y

=

"-212.5"

 

width

=

"425"

 

height

=

"100"

 

rotation

=

"0"

 

/>


	</compositegeom

>


	

<rectangle

 

id

=

"weakwall_R"

 

static

=

"true"

 

tag

=

"break=1"

 

material

=

"machine"

 

image

=

"IMAGE_SCENE_UPPERSHAFT_BLASTWALL"

 

imagepos

=

"250.6504,1157.2994"

 

imagerot

=

"-3.1296"

 

imagescale

=

"1.6666,1.8672"

 

x

=

"250"

 

y

=

"1162.5"

 

width

=

"100"

 

height

=

"475"

 

rotation

=

"0"

 

/>


	

<rectangle

 

id

=

"weakwall_L"

 

static

=

"true"

 

tag

=

"break=1"

 

material

=

"machine"

 

image

=

"IMAGE_SCENE_UPPERSHAFT_BLASTWALL"

 

imagepos

=

"-250.3213,1161.2597"

 

imagerot

=

"0.0154"

 

imagescale

=

"1.6666,1.8672"

 

x

=

"-250"

 

y

=

"1162.5"

 

width

=

"100"

 

height

=

"475"

 

rotation

=

"0"

 

/>


	

<rectangle

 

id

=

"right2"

 

static

=

"true"

 

tag

=

"unwalkable"

 

material

=

"machine"

 

x

=

"450"

 

y

=

"462.5"

 

width

=

"500"

 

height

=

"925"

 

rotation

=

"0"

 

/>


	

<rectangle

 

id

=

"right1"

 

static

=

"true"

 

tag

=

"unwalkable"

 

material

=

"machine"

 

x

=

"450"

 

y

=

"2302"

 

width

=

"500"

 

height

=

"1800"

 

rotation

=

"0"

 

/>


	

<rectangle

 

id

=

"left2"

 

static

=

"true"

 

tag

=

"unwalkable"

 

material

=

"machine"

 

x

=

"-450"

 

y

=

"462.5"

 

width

=

"500"

 

height

=

"925"

 

rotation

=

"0"

 

/>


	

<rectangle

 

id

=

"left1"

 

static

=

"true"

 

tag

=

"unwalkable"

 

material

=

"machine"

 

x

=

"-450"

 

y

=

"2300"

 

width

=

"500"

 

height

=

"1800"

 

rotation

=

"0"

 

/>


	

<line

 

id

=

"bottom"

 

static

=

"true"

 

tag

=

"deadly"

 

material

=

"rock"

 

anchor

=

"0,100"

 

normal

=

"0,1"

 

/>


	

<line

 

id

=

""

 

static

=

"true"

 

tag

=

"unwalkable"

 

material

=

"machine"

 

anchor

=

"-649,1633.5"

 

normal

=

"1,0"

 

/>


	

<line

 

id

=

""

 

static

=

"true"

 

tag

=

"unwalkable"

 

material

=

"machine"

 

anchor

=

"676,1640"

 

normal

=

"-1,0"

 

/>


 
	

<!-- Dynamic Geometry -->


	

<compositegeom

 

id

=

"car"

 

x

=

"0"

 

y

=

"2462.5"

 

rotation

=

"0"

 

static

=

"false"

 

tag

=

"walkable,break=1"

 

material

=

"rock"

 

image

=

"IMAGE_SCENE_UPPERSHAFT_CAR"

 

imagepos

=

"-0.42,2462.2466"

 

imagerot

=

"0"

 

imagescale

=

"1.3908,1.5178"

 

>


		

<rectangle

 

id

=

""

 

mass

=

"52.9410345481598"

 

x

=

"0.0002"

 

y

=

"-150"

 

width

=

"299.9995"

 

height

=

"75"

 

rotation

=

"0"

 

/>


		

<rectangle

 

id

=

""

 

mass

=

"37.058784500744"

 

x

=

"150"

 

y

=

"5"

 

width

=

"50"

 

height

=

"315"

 

rotation

=

"0"

 

/>


		

<rectangle

 

id

=

""

 

mass

=

"37.0591464029363"

 

x

=

"-149.9998"

 

y

=

"5"

 

width

=

"50.0005"

 

height

=

"315"

 

rotation

=

"0"

 

/>


		

<rectangle

 

id

=

""

 

mass

=

"52.9410345481598"

 

x

=

"0.0002"

 

y

=

"150"

 

width

=

"299.9995"

 

height

=

"75"

 

rotation

=

"0"

 

/>


	</compositegeom

>


 
	

<!-- Geometry Constraints -->


</scene

>