World of Goo Modifier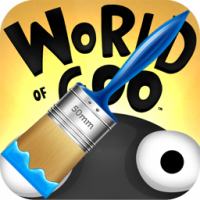 Author:
Mygod
Total downloads: 3,593
Latest version: V4.0.43.275
Release date: 10/31/2014 - 20:23
World of Goo Modifier (aka WoGModifier) is a utility that helps you goomod more easier and faster.
IMPORTANT!
You need to install .NET Framework 4.5.1 (or this link) before using this program, just like you must install JRE before using GooTool.
Although it's a preview version but it has all functions it ever had! And more functions!
Welcome to try and give me some suggestions! And please rate after trying.

Features
Level and ball batch processing; (Regular Expressions, XML Processing and so on)
Multiple kinds of balls testing at the same time;
Materials processing and testing;
Text resources processing;
Island processing;
Profile editing and backup management;
Config editing;
Console debugging;
AES-encrypted file (.bin) editing;
Multi-language support;
...
Features planned to be made
.binltl file editing;
fx.xml.bin file editing;
Global, level and balls resources.xml.bin editing;
Goomod editing and merging;
... (please tell me more if you have the idea )
Current State
Stable.
What's new
See comments.
| Version | Platform | Release Date | Filename | Size | Downloads |
| --- | --- | --- | --- | --- | --- |
| V4.0.43.275 | Windows | Fri, 10/31/2014 - 20:23 | WoGModifier.7z | 2.33 MB | 1,017 |
There is 1 current download.