Ivy Puzzles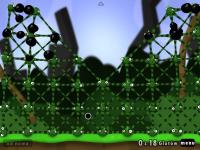 Author:
Goosweek
Total downloads: 2,017
Latest version: 1.1
Release date: 08/26/2023 - 06:59
My 52nd and 64th levels at GooFans.
The balls you can see are not true Ivy Balls. Playing with my fake Ivies is quite original. I've never seen any other detachable-not-draggable ball.
Since version 1.1 (2023) there are two levels. Both with moves OCD.
I wanted to reach round 64 published levels before the closing of GooFans

What am I doing?...
Also some cosmetic changes were made to the PuzzlyIvy balls. Now they close their eyes and you have to find a different way to look for "true Ivy".