Whack Pack: Balance of Fury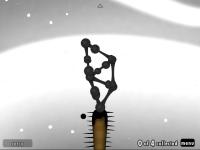 Author:
Peter B
Total downloads: 2,894
Latest version: 0.3
Release date: 08/04/2014 - 13:01
This is a collection of 10 levels altogether. The main 7 require the same kind of skill and will test how good you really are at balancing.
The 3 bonus levels will need a variety of other skills to complete them.
Enjoy.
Version 0.3
Changed the directory names