Ivy Puzzle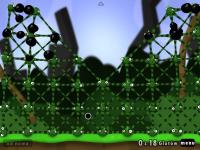 Author:
Goosweek
Total downloads: 1,900
Latest version: 0.2
Release date: 01/10/2016 - 06:55
My 52nd level at GooFans.
The balls you can see are not true Ivy Balls. Only one of them is well-known Ivy. Playing with my fake Ivies is... (spoiler alert!) quite original. I've never seen any other detachable-not-draggable ball...
I set OCD to 30 moves (it's easy). I think that lower bound can be about 20, but let me know if I'm wrong.

Version 0.2 fixes incompatibility with widescreen.