The Server Farm
Information Superhighway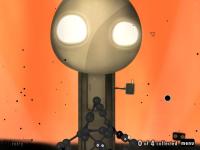 Normal: 4 balls
OCD: 24 balls
Previous level:
Graceful Failure
.
Next level:
MOM's Computer
.
cpu cycles at low low prices!
Signposts
I wonder what all these servers do now that nobody is here to use them anymore?
This one says it comes with a '99.9% stability guarantee'!*
That's almost 100%!
-the Virtual Sign Painter
It says...
'It's time'
'to visit MOM'
You need Flash player 8+ and JavaScript enabled to view this video.
There is 1 video.
<level

 

ballsrequired

=

"4"

 

letterboxed

=

"false"

 

visualdebug

=

"false"

 

autobounds

=

"false"

 

textcolor

=

"255,255,255"

 

texteffects

=

"true"

 

timebugprobability

=

"0"

 

strandgeom

=

"false"

 

allowskip

=

"true"

 

>


 
	

<!-- Camera -->


	

<camera

 

aspect

=

"normal"

 

endpos

=

"4,889.78"

 

endzoom

=

"0.509"

>


		

<poi

 

pos

=

"-406.75,211.71"

 

traveltime

=

"0"

 

pause

=

"0"

 

zoom

=

"1.417"

 

/>


		

<poi

 

pos

=

"409.21,219.2"

 

traveltime

=

"6"

 

pause

=

"0"

 

zoom

=

"1.417"

 

/>


		

<poi

 

pos

=

"0,929.78"

 

traveltime

=

"4"

 

pause

=

"0.7"

 

zoom

=

"0.509"

 

/>


		

<poi

 

pos

=

"12.23,744.97"

 

traveltime

=

"2"

 

pause

=

"0"

 

zoom

=

"0.941"

 

/>


	</camera

>


	

<camera

 

aspect

=

"widescreen"

 

endpos

=

"0,889.78"

 

endzoom

=

"0.684"

>


		

<poi

 

pos

=

"-406.75,211.71"

 

traveltime

=

"0"

 

pause

=

"0"

 

zoom

=

"1.417"

 

/>


		

<poi

 

pos

=

"409.21,219.2"

 

traveltime

=

"6"

 

pause

=

"0"

 

zoom

=

"1.417"

 

/>


		

<poi

 

pos

=

"0,929.78"

 

traveltime

=

"4"

 

pause

=

"0.7"

 

zoom

=

"0.684"

 

/>


		

<poi

 

pos

=

"12.23,744.97"

 

traveltime

=

"2"

 

pause

=

"0"

 

zoom

=

"0.941"

 

/>


	</camera

>


 
	

<!-- Music -->


	

<music

 

id

=

"SOUND_LEVEL_THESERVER_TEMP_CARNIVALLOOP"

 

/>


 
	

<!-- Loop Sound -->


	

<loopsound

 

id

=

"SOUND_LEVEL_THESERVER_LOOP_EVENINGWATER"

 

/>


 
	

<!-- Fire -->


 
	

<!-- Signposts -->


		

<signpost

 

name

=

"pterminalMonitor_up"

 

depth

=

"-20"

 

x

=

"143.1"

 

y

=

"920.86"

 

scalex

=

"0.613"

 

scaley

=

"0.613"

 

rotation

=

"-97.26"

 

alpha

=

"1"

 

colorize

=

"255,255,255"

 

image

=

"IMAGE_SCENE_THESERVER_PTERMINALMONITOR_UP"

 

text

=

"SIGNPOST_THESERVER_1"

   

/>


		

<signpost

 

name

=

"momBbBlack"

 

depth

=

"-800"

 

x

=

"681.17"

 

y

=

"458.96"

 

scalex

=

"1.316"

 

scaley

=

"1.316"

 

rotation

=

"-7.61"

 

alpha

=

"1"

 

colorize

=

"255,255,255"

 

image

=

"IMAGE_SCENE_THESERVER_MOMBBBLACK"

 

text

=

"SIGNPOST_THESERVER_2"

   

particles

=

"signpostAlertMom"

 

/>


 
	

<!-- Pipes -->


	

<pipe

 

id

=

"0"

 

depth

=

"0"

 

>


		

<Vertex

 

x

=

"450"

 

y

=

"1325"

 

/>


		

<Vertex

 

x

=

"450"

 

y

=

"1450"

 

/>


		

<Vertex

 

x

=

"840"

 

y

=

"1450"

 

/>


	</pipe

>


 
	

<!-- Balls -->


	

<BallInstance

 

type

=

"GooProduct"

 

x

=

"33.5"

 

y

=

"798"

 

id

=

"0"

 

angle

=

"0"

 

/>


	

<BallInstance

 

type

=

"GooProduct"

 

x

=

"-9.91"

 

y

=

"823.91"

 

id

=

"1"

 

angle

=

"0"

 

/>


	

<BallInstance

 

type

=

"GooProduct"

 

x

=

"-1.41"

 

y

=

"787.41"

 

id

=

"2"

 

angle

=

"0"

 

/>


	

<BallInstance

 

type

=

"GooProduct"

 

x

=

"-36.41"

 

y

=

"784.91"

 

id

=

"3"

 

angle

=

"0"

 

/>


	

<BallInstance

 

type

=

"common"

 

x

=

"116"

 

y

=

"681.5"

 

id

=

"4"

 

angle

=

"0"

 

/>


	

<BallInstance

 

type

=

"common"

 

x

=

"87.5"

 

y

=

"690"

 

id

=

"5"

 

angle

=

"0"

 

/>


	

<BallInstance

 

type

=

"common"

 

x

=

"121.5"

 

y

=

"703"

 

id

=

"6"

 

angle

=

"0"

 

/>


	

<BallInstance

 

type

=

"common"

 

x

=

"-63"

 

y

=

"675"

 

id

=

"7"

 

angle

=

"0"

 

/>


	

<BallInstance

 

type

=

"common"

 

x

=

"68"

 

y

=

"713.5"

 

id

=

"8"

 

angle

=

"0"

 

/>


	

<BallInstance

 

type

=

"common"

 

x

=

"91"

 

y

=

"720.5"

 

id

=

"9"

 

angle

=

"0"

 

/>


	

<BallInstance

 

type

=

"common"

 

x

=

"141"

 

y

=

"737"

 

id

=

"10"

 

angle

=

"0"

 

/>


	

<BallInstance

 

type

=

"common"

 

x

=

"99.5"

 

y

=

"769.5"

 

id

=

"11"

 

angle

=

"0"

 

/>


	

<BallInstance

 

type

=

"common"

 

x

=

"-106.5"

 

y

=

"682"

 

id

=

"12"

 

angle

=

"0"

 

/>


	

<BallInstance

 

type

=

"common"

 

x

=

"-112.5"

 

y

=

"707.5"

 

id

=

"13"

 

angle

=

"0"

 

/>


	

<BallInstance

 

type

=

"common"

 

x

=

"-83"

 

y

=

"689"

 

id

=

"14"

 

angle

=

"0"

 

/>


	

<BallInstance

 

type

=

"common"

 

x

=

"-83"

 

y

=

"723.5"

 

id

=

"15"

 

angle

=

"0"

 

/>


	

<BallInstance

 

type

=

"common"

 

x

=

"-105"

 

y

=

"762.5"

 

id

=

"16"

 

angle

=

"0"

 

/>


	

<BallInstance

 

type

=

"common"

 

x

=

"-138.5"

 

y

=

"741.5"

 

id

=

"17"

 

angle

=

"0"

 

/>


	

<BallInstance

 

type

=

"common"

 

x

=

"161.5"

 

y

=

"692.5"

 

id

=

"18"

 

angle

=

"0"

 

/>


	

<BallInstance

 

type

=

"common"

 

x

=

"-162.5"

 

y

=

"698.5"

 

id

=

"19"

 

angle

=

"0"

 

/>


	

<BallInstance

 

type

=

"common"

 

x

=

"26.81"

 

y

=

"709.92"

 

id

=

"20"

 

angle

=

"0"

 

/>


	

<BallInstance

 

type

=

"common"

 

x

=

"-21.19"

 

y

=

"694.92"

 

id

=

"21"

 

angle

=

"0"

 

/>


	

<BallInstance

 

type

=

"common"

 

x

=

"-33.22"

 

y

=

"663.73"

 

id

=

"22"

 

angle

=

"0"

 

/>


	

<BallInstance

 

type

=

"common"

 

x

=

"35.77"

 

y

=

"665.23"

 

id

=

"23"

 

angle

=

"0"

 

/>


	

<BallInstance

 

type

=

"common"

 

x

=

"1.27"

 

y

=

"701.23"

 

id

=

"24"

 

angle

=

"0"

 

/>


	

<BallInstance

 

type

=

"common"

 

x

=

"35.5"

 

y

=

"755"

 

id

=

"25"

 

angle

=

"0"

 

/>


	

<BallInstance

 

type

=

"common"

 

x

=

"26.5"

 

y

=

"641"

 

id

=

"26"

 

angle

=

"0"

 

/>


	

<BallInstance

 

type

=

"common"

 

x

=

"63"

 

y

=

"671.5"

 

id

=

"27"

 

angle

=

"0"

 

/>


	

<BallInstance

 

type

=

"common"

 

x

=

"-6.5"

 

y

=

"674"

 

id

=

"28"

 

angle

=

"0"

 

/>


	

<BallInstance

 

type

=

"common"

 

x

=

"-23"

 

y

=

"638.01"

 

id

=

"29"

 

angle

=

"0"

 

/>


	

<BallInstance

 

type

=

"common"

 

x

=

"-54.5"

 

y

=

"728"

 

id

=

"30"

 

angle

=

"0"

 

/>


	

<BallInstance

 

type

=

"common"

 

x

=

"43"

 

y

=

"729.5"

 

id

=

"31"

 

angle

=

"0"

 

/>


	

<BallInstance

 

type

=

"common"

 

x

=

"10"

 

y

=

"740"

 

id

=

"32"

 

angle

=

"0"

 

/>


	

<BallInstance

 

type

=

"common"

 

x

=

"-10"

 

y

=

"735"

 

id

=

"33"

 

angle

=

"0"

 

/>


	

<BallInstance

 

type

=

"common"

 

x

=

"-28.72"

 

y

=

"737.23"

 

id

=

"34"

 

angle

=

"0"

 

/>


	

<BallInstance

 

type

=

"common"

 

x

=

"44.77"

 

y

=

"695.23"

 

id

=

"35"

 

angle

=

"0"

 

/>


	

<BallInstance

 

type

=

"common"

 

x

=

"-40.72"

 

y

=

"698.23"

 

id

=

"36"

 

angle

=

"0"

 

/>


	

<BallInstance

 

type

=

"common"

 

x

=

"5.77"

 

y

=

"659.23"

 

id

=

"37"

 

angle

=

"0"

 

/>


	

<BallInstance

 

type

=

"common"

 

x

=

"62.5"

 

y

=

"762.5"

 

id

=

"38"

 

angle

=

"0"

 

/>


	

<BallInstance

 

type

=

"common"

 

x

=

"-62.5"

 

y

=

"762.5"

 

id

=

"39"

 

angle

=

"0"

 

/>


	

<BallInstance

 

type

=

"common"

 

x

=

"62.5"

 

y

=

"637.5"

 

id

=

"40"

 

angle

=

"0"

 

/>


	

<BallInstance

 

type

=

"common"

 

x

=

"-65"

 

y

=

"640"

 

id

=

"41"

 

angle

=

"0"

 

/>


 
	

<!-- Arms -->


	

<Strand

 

gb1

=

"40"

 

gb2

=

"38"

 

/>


	

<Strand

 

gb1

=

"41"

 

gb2

=

"38"

 

/>


	

<Strand

 

gb1

=

"39"

 

gb2

=

"40"

 

/>


	

<Strand

 

gb1

=

"41"

 

gb2

=

"39"

 

/>


	

<Strand

 

gb1

=

"41"

 

gb2

=

"40"

 

/>


	

<Strand

 

gb1

=

"19"

 

gb2

=

"41"

 

/>


	

<Strand

 

gb1

=

"40"

 

gb2

=

"18"

 

/>


	

<Strand

 

gb1

=

"38"

 

gb2

=

"18"

 

/>


	

<Strand

 

gb1

=

"19"

 

gb2

=

"39"

 

/>


	

<Strand

 

gb1

=

"39"

 

gb2

=

"38"

 

/>


 
	

<!-- Level Exit -->


	

<levelexit

 

id

=

"theExit"

 

pos

=

"450,1325"

 

radius

=

"75"

 

filter

=

""

 

>


	</levelexit

>


 
</level

>
<scene

 

minx

=

"-800"

 

miny

=

"0"

 

maxx

=

"800"

 

maxy

=

"1600"

 

backgroundcolor

=

"0,0,0"

 

>


 
	

<!-- ForceFields -->


	

<linearforcefield

 

type

=

"gravity"

 

force

=

"0,-10"

 

dampeningfactor

=

"0.5"

 

antigrav

=

"true"

 

geomonly

=

"false"

 

/>


 
	

<!-- Particles -->


	

<particles

 

effect

=

"mistUpSepia"

 

depth

=

"-8"

 

pretick

=

"0"

 

/>


	

<particles

 

effect

=

"blackBallsRight"

 

depth

=

"80"

 

pretick

=

"0"

 

/>


	

<particles

 

effect

=

"blackLeavesHeavy"

 

depth

=

"-800"

 

pretick

=

"0"

 

/>


 
	

<!-- SceneLayers -->


	

<SceneLayer

 

name

=

"server"

 

depth

=

"-20"

 

x

=

"0.04"

 

y

=

"677.99"

 

scalex

=

"1.578"

 

scaley

=

"1.324"

 

rotation

=

"0"

 

alpha

=

"1"

 

colorize

=

"255,255,255"

 

image

=

"IMAGE_SCENE_THESERVER_SERVER"

   

/>


		

<SceneLayer

 

name

=

"pterminalPole"

 

depth

=

"-20.08"

 

x

=

"96.22"

 

y

=

"921.76"

 

scalex

=

"1.192"

 

scaley

=

"0.793"

 

rotation

=

"-93.9"

 

alpha

=

"1"

 

colorize

=

"255,255,255"

 

image

=

"IMAGE_SCENE_THESERVER_PTERMINALPOLE"

   

/>


	

<SceneLayer

 

name

=

"row1"

 

depth

=

"-160"

 

x

=

"465.16"

 

y

=

"27.9"

 

scalex

=

"0.752"

 

scaley

=

"1.058"

 

rotation

=

"0"

 

alpha

=

"1"

 

colorize

=

"255,255,255"

 

image

=

"IMAGE_SCENE_THESERVER_ROW1"

   

/>


	

<SceneLayer

 

name

=

"row1"

 

depth

=

"-200"

 

x

=

"-465.16"

 

y

=

"37.78"

 

scalex

=

"0.752"

 

scaley

=

"1.058"

 

rotation

=

"0"

 

alpha

=

"1"

 

colorize

=

"255,255,255"

 

image

=

"IMAGE_SCENE_THESERVER_ROW1"

   

/>


	

<SceneLayer

 

name

=

"row1"

 

depth

=

"-296"

 

x

=

"3.6"

 

y

=

"128.4"

 

scalex

=

"0.57"

 

scaley

=

"0.803"

 

rotation

=

"0"

 

alpha

=

"1"

 

colorize

=

"192,192,192"

 

image

=

"IMAGE_SCENE_THESERVER_ROW1"

   

/>


	

<SceneLayer

 

name

=

"row1"

 

depth

=

"-400"

 

x

=

"634.51"

 

y

=

"154.81"

 

scalex

=

"0.48"

 

scaley

=

"0.675"

 

rotation

=

"0"

 

alpha

=

"1"

 

colorize

=

"192,192,192"

 

image

=

"IMAGE_SCENE_THESERVER_ROW1"

   

/>


	

<SceneLayer

 

name

=

"row1"

 

depth

=

"-400"

 

x

=

"-657.52"

 

y

=

"164.81"

 

scalex

=

"0.48"

 

scaley

=

"0.675"

 

rotation

=

"0"

 

alpha

=

"1"

 

colorize

=

"192,192,192"

 

image

=

"IMAGE_SCENE_THESERVER_ROW1"

   

/>


	

<SceneLayer

 

name

=

"row1"

 

depth

=

"-536"

 

x

=

"300.29"

 

y

=

"225.35"

 

scalex

=

"0.343"

 

scaley

=

"0.483"

 

rotation

=

"0.8"

 

alpha

=

"1"

 

colorize

=

"120,120,120"

 

image

=

"IMAGE_SCENE_THESERVER_ROW1"

   

/>


	

<SceneLayer

 

name

=

"row1"

 

depth

=

"-536"

 

x

=

"-314.64"

 

y

=

"229.35"

 

scalex

=

"0.353"

 

scaley

=

"0.497"

 

rotation

=

"0"

 

alpha

=

"1"

 

colorize

=

"120,120,120"

 

image

=

"IMAGE_SCENE_THESERVER_ROW1"

   

/>


	

<SceneLayer

 

name

=

"row1"

 

depth

=

"-600"

 

x

=

"-811.42"

 

y

=

"236.97"

 

scalex

=

"0.32"

 

scaley

=

"0.451"

 

rotation

=

"2.83"

 

alpha

=

"1"

 

colorize

=

"100,100,100"

 

image

=

"IMAGE_SCENE_THESERVER_ROW1"

   

/>


	

<SceneLayer

 

name

=

"row1"

 

depth

=

"-600"

 

x

=

"786.51"

 

y

=

"227.98"

 

scalex

=

"0.32"

 

scaley

=

"0.451"

 

rotation

=

"-3.64"

 

alpha

=

"1"

 

colorize

=

"100,100,100"

 

image

=

"IMAGE_SCENE_THESERVER_ROW1"

   

/>


	

<SceneLayer

 

name

=

"bg_hills"

 

depth

=

"-680"

 

x

=

"-5.18"

 

y

=

"11.22"

 

scalex

=

"6.649"

 

scaley

=

"3.045"

 

rotation

=

"-0.39"

 

alpha

=

"1"

 

colorize

=

"255,255,255"

 

image

=

"IMAGE_SCENE_THESERVER_BG_HILLS"

   

/>


	

<SceneLayer

 

name

=

"bg_hills"

 

depth

=

"-800"

 

x

=

"611.8"

 

y

=

"187.97"

 

scalex

=

"3.827"

 

scaley

=

"2.006"

 

rotation

=

"0.62"

 

alpha

=

"1"

 

colorize

=

"255,255,255"

 

image

=

"IMAGE_SCENE_THESERVER_BG_HILLS"

   

/>


	

<SceneLayer

 

name

=

"bg_hills"

 

depth

=

"-800"

 

x

=

"-667.31"

 

y

=

"185.95"

 

scalex

=

"3.677"

 

scaley

=

"2.146"

 

rotation

=

"-1.08"

 

alpha

=

"1"

 

colorize

=

"255,255,255"

 

image

=

"IMAGE_SCENE_THESERVER_BG_HILLS"

   

/>


		

<SceneLayer

 

name

=

"momBbPolesBlack"

 

depth

=

"-808"

 

x

=

"673.09"

 

y

=

"397.99"

 

scalex

=

"1"

 

scaley

=

"3.402"

 

rotation

=

"-7.61"

 

alpha

=

"1"

 

colorize

=

"255,255,255"

 

image

=

"IMAGE_SCENE_THESERVER_MOMBBPOLESBLACK"

   

/>


	

<SceneLayer

 

name

=

"bg"

 

depth

=

"-1600"

 

x

=

"0.08"

 

y

=

"799.98"

 

scalex

=

"6.251"

 

scaley

=

"6.251"

 

rotation

=

"0"

 

alpha

=

"1"

 

colorize

=

"255,255,255"

 

image

=

"IMAGE_SCENE_THESERVER_BG"

   

/>


 
	

<!-- Buttons -->


 
	

<!-- Labels -->


 
	

<!-- Static Geometry -->


	

<circle

 

id

=

""

 

static

=

"true"

 

material

=

"rock"

 

x

=

"-2.1479"

 

y

=

"83.6851"

 

radius

=

"105.7446"

 

/>


	

<line

 

id

=

"bottom"

 

static

=

"true"

 

tag

=

"deadly"

 

material

=

"rock"

 

anchor

=

"0.0002,-400"

 

normal

=

"0,1"

 

/>


 
	

<!-- Dynamic Geometry -->


	

<rectangle

 

id

=

"hands"

 

mass

=

"5000"

 

static

=

"false"

 

tag

=

"walkable"

 

material

=

"ServerPlatform"

 

image

=

"IMAGE_SCENE_THESERVER_PLATFORM"

 

imagepos

=

"0.011,554.0098"

 

imagerot

=

"0"

 

imagescale

=

"1.0051,1.288"

 

x

=

"0"

 

y

=

"562.5"

 

width

=

"1000"

 

height

=

"125"

 

rotation

=

"0"

 

/>


 
	

<!-- Geometry Constraints -->


	

<hinge

 

body1

=

"hands"

 

anchor

=

"0,625"

/>


</scene

>