popup game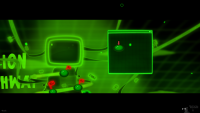 Author:
goomatz
Total downloads: 6,170
Latest version: 0.6
Release date: 01/13/2012 - 09:18
New gameplay-no goostructure building or flinging goos.
I doublechecked all the spam you could undelete in "Deliverence".
Guess what! There wasn't only spam in the recycle bin.
I found a small popup game.
A gooish translation of a videogame called Peggle.
You have to destroy the World of Goo Corporation if you want to play it.
Here is a template, if you want to create your own GooPeg level.
I'm out of ideas for new levels but I would be pleased to play more of them. I'm sure some of you could build some nice levels.

There is 1 current download.