Towersome Mod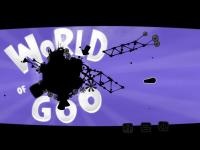 Author:
Pavke
Total downloads: 6,425
Latest version: 1.5
Release date: 09/24/2010 - 06:30
This simple mode lets you build it the Main Menu. It is an Easter Egg addin, there is no pipe. It is just for fun.
The starting triangle is between first and second chapter. have fun!


Version 1.3 is out now.
Now you can play with Evil Eye balloons
Version 1.4 is out now.
It now supports 1.1 goomod format!
Version 1.5 is out now. update September 24, 2010
Changed so that it can be merged with other addins!
Works Great with Dynamic Main Menu by Daft as Brush and with New Look
rate it please

There are 3 current downloads.